Welcome to Hopewell Health Happenings!
This website is intended to provide you with all the necessary

health information that is required in the Hopewell Area School District.

As you navigate through the site you will find topics that will

guide you through the services and procedures of the nurse's office.
Lets Go Vikings!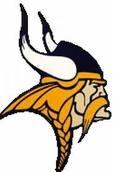 Check out the Wellness Corner which contains the Monthly "Hopewell Health Happenings" Newsletter and ideas of how to keep healthy!